June 24, 2023
Bringing the best running brands to South Wales!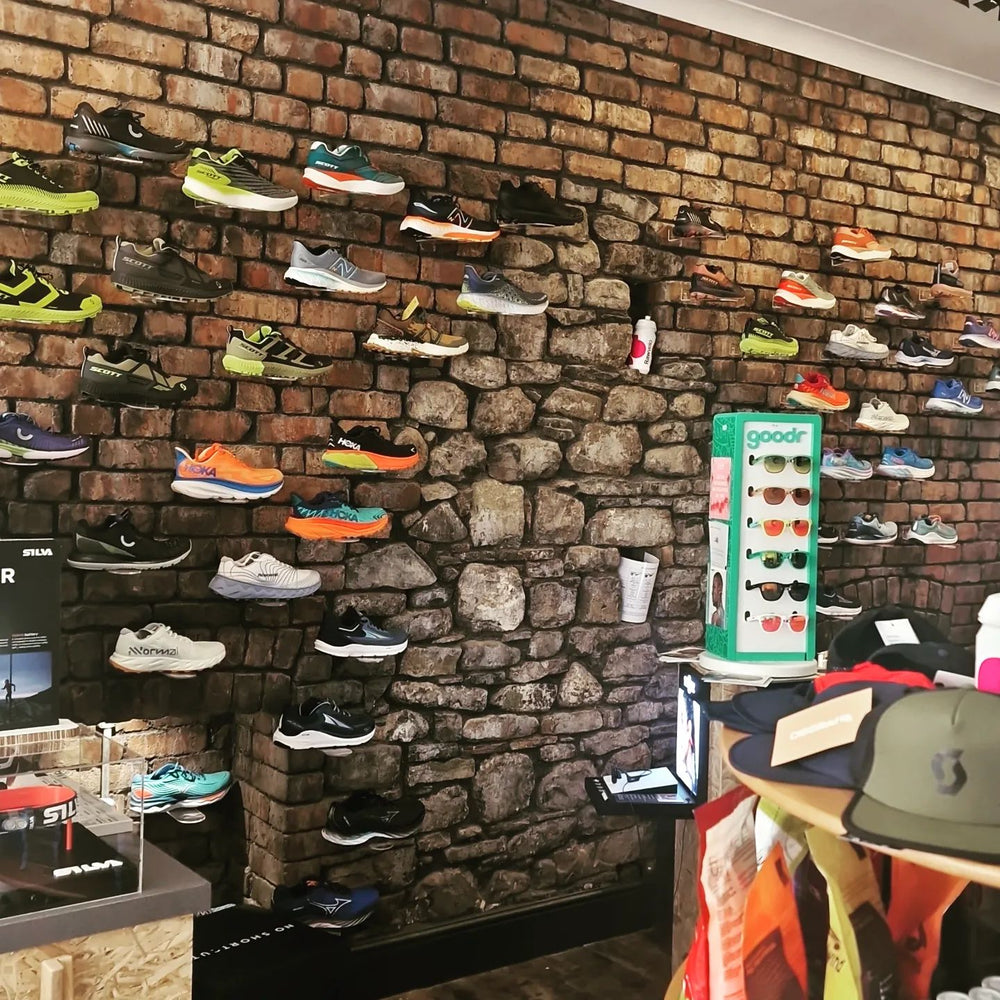 Hello again! It's been a crazy few months since opening and since the last blog, we hope you're all well, fit and healthy!?
So what's been going on here? Well there's been lots of behind the scenes work going on with the website as we try and establish our website presence in the market. We're not naïve enough to think we'll complete with the bigger online only retailers when it comes to price and buying power, but our service is second to none, we reduce prices where we can, and we're building much more here than a faceless website.
We are also bringing the top brands the industry has to offer to a running shop in Merthyr Tydfil, a town in South Wales.
When we look at what we've attracted here, it does bring a smile to our faces! Brands such as Montane, Hoka, New Balance, Scott, Nnormal by Kilian Jornet, Altra, Mizuno, and True Motion on the shoe front. 
On the tech side, we've got watches and heart rate monitors from Garmin and Polar, Silva are now providing us with amazing headtorches to light your runs.
Shokz headphones, which have made a real name for themselves over the past 5 years are available to try in store too.
Sunglasses wise we have the amazing Goodr sunglasses here, as well plant based glasses from Spektrum!!!
On the Nutrition front we've got some real strong brands in store. Hammer Nutrition, Tailwind, Rawvelo, Clif, OTE.
The fact it's not available locally has been massive for the local running community, but what we've loved is pulling parts of the running community together and making those connections and introducing relationships, which will just help us grow the sport locally.
Our social run has started on a Tuesday evening at 6pm. We run a 5k route, with as many stops as required, nobody is left behind, there's coffee and cold drinks available at the end and life always seems a little bit better after it!!
We've been working with local employers and the NHS to try and find ways to get kids moving in the local area, we can't say too much at the moment, but there's lots of exciting things happening!!
Thats an update for now.... keep your eyes peeled for more!!