November 20, 2023
Introducing the CloudEclipse by On Running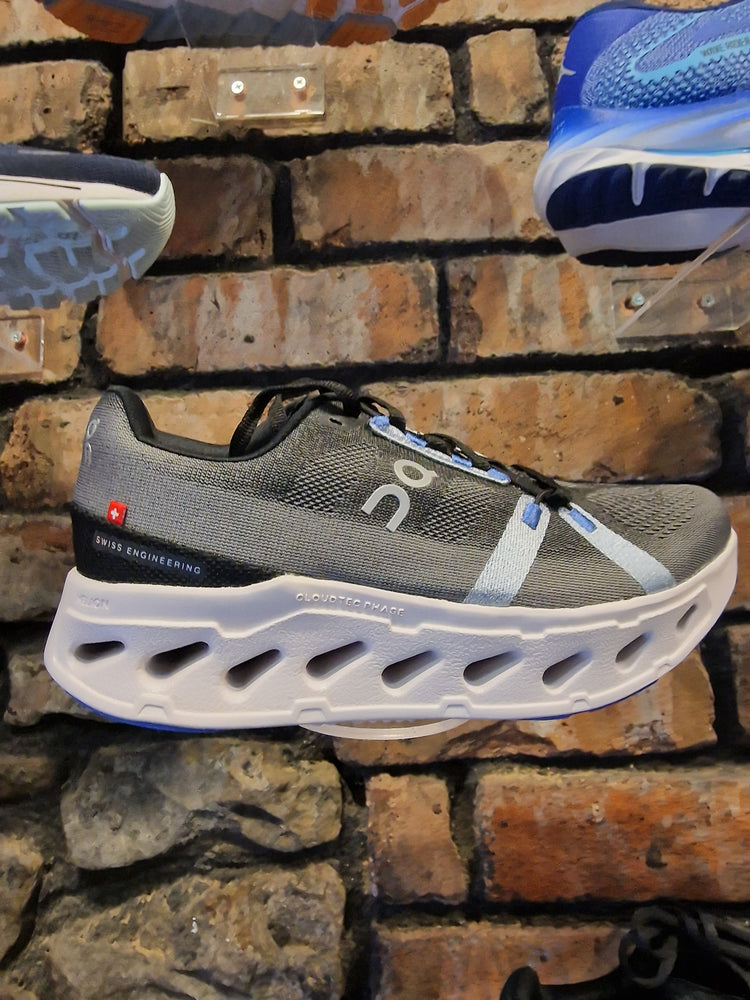 In the dynamic world of running shoes, innovation takes center stage as On Running introduces its latest masterpiece – the CloudEclipse (link to men's options). This cutting-edge footwear is poised to redefine the running experience, blending advanced technology with sleek design to create a shoe that caters to the needs of both novice runners and seasoned athletes alike.
The Evolution of On Running:
On Running has consistently pushed the boundaries of athletic footwear, gaining a reputation for crafting shoes that seamlessly integrate performance and style. With the CloudEclipse (link to women's options), the brand takes another leap forward, offering a shoe that caters to the diverse demands of the modern runner.
Key Features:
CloudTec® Technology: At the heart of the CloudEclipse is On Running's signature CloudTec® technology. The shoe features an innovative cushioning system with individual cloud-like pods on the sole. These clouds compress upon impact, providing a soft landing, and then firm up for a responsive toe-off. The result is an unparalleled combination of comfort and energy return that will keep you going mile after mile.

Engineered Mesh Upper: The CloudEclipse boasts a lightweight and breathable engineered mesh upper that adapts to the shape of your foot, ensuring a snug and comfortable fit. This not only enhances the overall feel but also contributes to improved ventilation, keeping your feet cool even during the most intense runs.

Speedboard™ Technology: On Running has incorporated its proprietary Speedboard™ technology into the CloudEclipse, offering a stabilizing platform that promotes a natural rolling motion. This ensures that each stride is efficient and propels you forward with minimal energy loss.

Reflective Details: Safety is paramount, especially for those who enjoy early morning or late-night runs. The CloudEclipse is equipped with strategically placed reflective details, enhancing visibility in low-light conditions and providing an extra layer of security for runners hitting the pavement after sunset.

Stylish Aesthetics: Beyond its impressive performance features, the CloudEclipse doesn't compromise on style. The sleek design and modern color options make this shoe a fashion statement, seamlessly transitioning from the track to the city streets.
The Future of Running:
The CloudEclipse by On Running represents more than just a pair of shoes; it embodies the future of running. Whether you're a casual jogger or a competitive racer, these shoes have been engineered to elevate your performance and redefine your running experience.
Closing Thoughts:
As the running community eagerly awaits the release of the CloudEclipse, the buzz surrounding On Running's latest creation continues to grow. With its innovative technologies, stylish design, and commitment to performance, the CloudEclipse is set to make waves in the world of running shoes. Lace up, hit the pavement, and experience the future of running with On Running's CloudEclipse.