October 23, 2023
Salomon Aero Glide 2 - our "very" positive thoughts!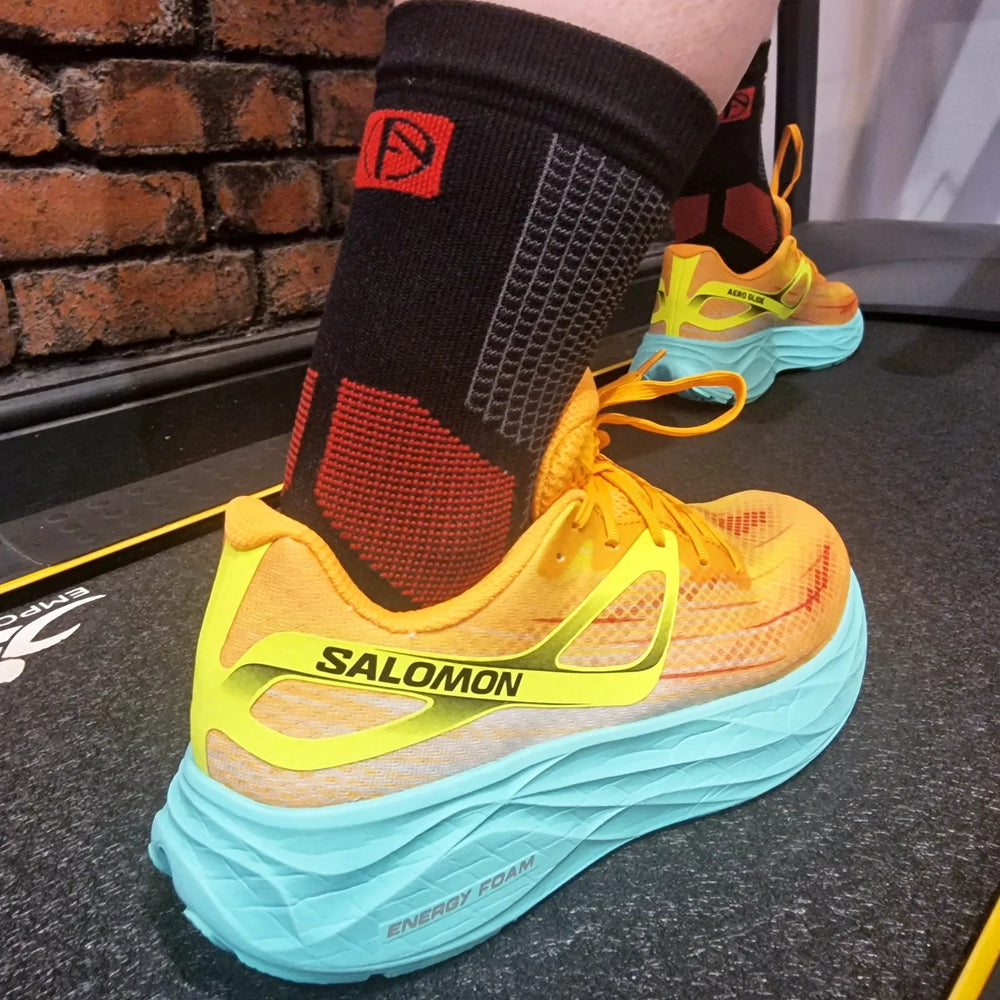 The Salomon Aero Glide 2, it's caught us by surprise, we'll be honest!


As a general rule of thumb what we've found since opening the shop is road shoe brands, make pretty good trail shoes too, but the opposite isn't always the case. We've tried a few road shoes by "trail shoe" brands and they've just not cut the mustard, until now.

We love the Salomon Aero Glide 2, in both men's and women's.
Maximum cushioning, lightweight, maximum shock absorption which has shown some great data via our gait analysis with customers generating their best scores in the shoe.
With a 10mm heel to toe drop and the reverse camber rocker unlocking one of the smoothest transitions from heel to toe we've heard on the treadmill in store, and has also replicated this onto the road during our Sole Mate Social Runs.
The ultra plush cushioning gives you smooth support over long distances and it weighs in at just 254g which for a lot of shoe, is remarkably light.
The energy return on the "Energy Foam" is massive too. There's an odd little loop at the bottom of the shoe, with we thought was for maybe carrying a gel (joke) but is actually to stop the foam springing back too much!! It won't be on the next revision but was a genuine concern for Salomon apparently.
AERO GLIDE is a high-cushioned lightweight runner, styled to rack up miles with limitless bounce and energy. With an upper construction to keep things light and airy and a premium plushness in the tongue and collar zone, the fit experience and game-changing performance on this shoe is unforgettable.
Buy it here: